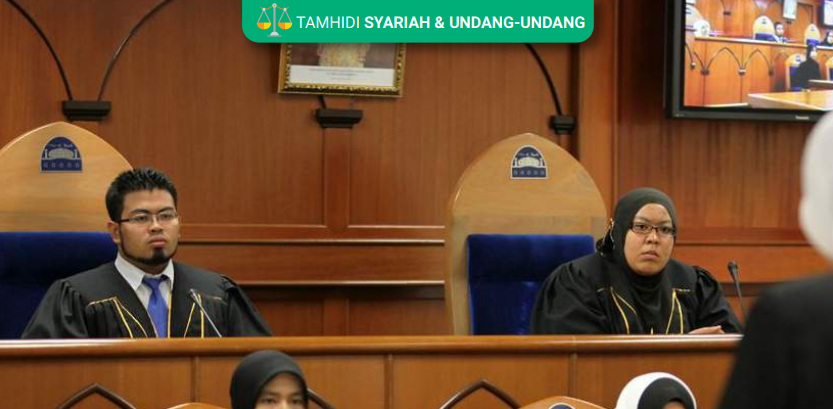 TAMHIDI SYARIAH AND LAW
Programme Code: UQ0381001
Medium of instructions: English and Arabic Language
Duration of Studies (full time): 1 year (2 semesters)
Tamhidi of Syariah and Law aims to provide students with basic knowledge and skills in the areas of civil law and Syariah, and ensuring English and Arabic proficiently. The students are targeted to further study into the Bachelor of Syariah and Law, in Faculty of Syariah and Law. In addition, students are not only well versed in the legal and Syariah but maintaining a noble character, cautious, disciplined, responsible to religion, society, and the country in line with the integration of Naqli and Aqli knowledge.
Specific Admission Requirements
Pass with minimum  Grade B in the following subject:
• Bahasa Arab / Bahasa Arab Tinggi /Bahasa Arab Komunikasi / Al-Lughah al-Arabiah al-Mu'asirah / Turath Bahasa Arab
• Bahasa Inggeris
Pass with minimum Grade C+ in any TWO(2) of the following subject:
• Pendidikan Islam / Pendidikan Al-Quran dan As-Sunnah / Pendidikan Syariah Islamiah /Tasawwur Islam / Usul al-Din / Al-Syariah / Hifz Al Quran / Maharat al-Quran / Turath Dirasat Islamiah / Turath Al-Quran dan Al-Sunnah / Manahij Al-'Ulum Al-Islamiah
Pass with minimum Grade C+ in following subject:
• Mathematics / Additional Mathematics